And why is part of the Nuvo team sitting around reading comic books today?  Why does Nuvo Solutions have hundreds of Comic Books in their office anyways?
Well…did you know that 2/3 of students who cannot read proficiently by the end of 4th grade will end up in jail or on welfare? And 1 in 4 children in America grow up without learning how to read!  Also, students who don't read proficiently by the 3rd grade are four times more likely to drop out of school!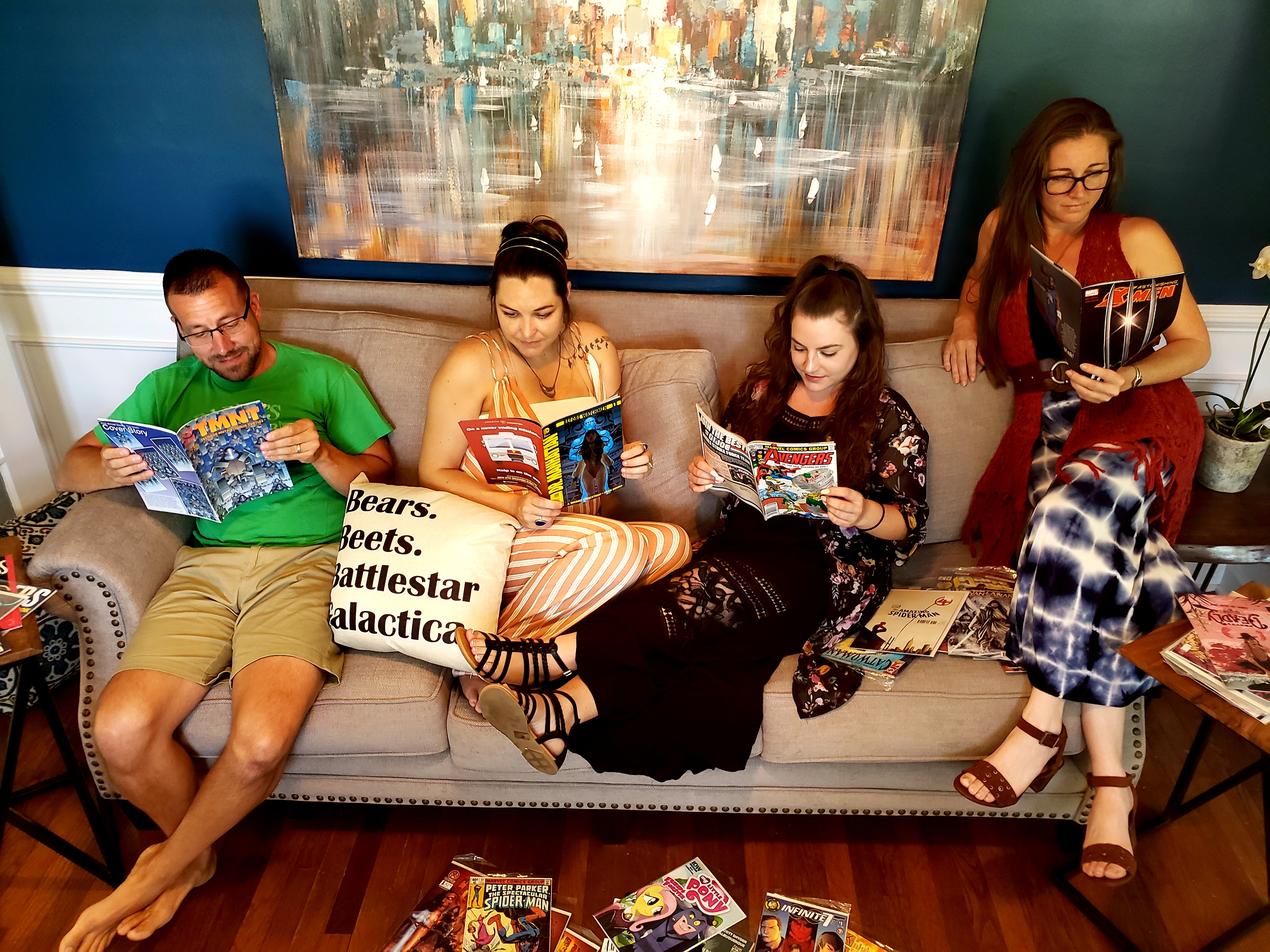 Nuvo has joined on to gather as many comic books as we can, and we are going to help by contributing to a new program here called LYTCON. LYTCON is a youth literacy program started by the local Clayton Mid-Day Rotary Club that focuses on a fun reading experience with a COMICON twist!
Nuvo Solutions has joined the charge to help LYTCON combat childhood illiteracy. We are going to gather as many comic books as we can and distribute them to children in need.  In addition, we are going to attend LYTCON and help read and participate in this fun filled afternoon in August.
One of our core values at Nuvo Solutions is service and this is a great way for us to serve the local children and community that we call home.  If you or someone you know has any spare comic books (age appropriate) please send them to us or if you are local simply drop them off at our home office!
545 East Main Street, Clayton NC 27520